About the competition
Download the program for Grad Slam 2021!
Grad Slam is an annual contest to communicate research. It aims to make research accessible by providing emerging scientists and scholars with the skills to engage the public in their work.
Participants are judged on how well they engage the audience, how clearly they communicate key concepts and how effectively they focus and present their ideas—all in three minutes or less.
Each of UC's 10 campuses holds local Grad Slam contests; the first place winners of each of those will square off May 7, 2021 for the systemwide title, and their share of $14,000 in prize money.
The 2021 contest will be held in a virtual format, emceed live by UC President Michael V. Drake.
Winners will be selected by a panel of judges representing industry, media, government and higher education. Viewers will also get a chance to vote for their favorite; the winner will receive the audience choice award.
Tune in to the live stream at 9:45 am May 7 to join the action and vote for your favorite speaker.
Judges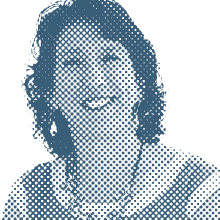 Cecilia Estolano
Vice chair, UC Board of Regents
Cecilia Estolano is vice chair of the UC Board of Regents. She is CEO and founder of Estolano Advisors, an urban planning and public policy firm, and CEO of Better World Group, an environmental policy and advocacy firm.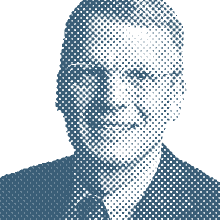 Alan Sachs
Chief scientific officer, Thermo Fisher Scientific
Alan Sachs is chief scientific officer for Thermo Fisher Scientific. He leads efforts to maximize growth through investments in research and development that help customers accelerate life sciences research, solve complex analytical challenges, improve patient diagnostics and increase laboratory productivity.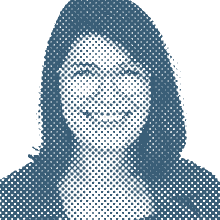 Katie Ferrick
Senior director of community development, sustainability, and workplace programs, LinkedIn
Katie Ferrick is the senior director of community development, sustainability, and workplace programs at LinkedIn. Her job is to ensure that LinkedIn makes a positive impact in local communities where it operates.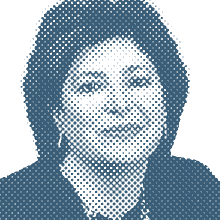 Marcia Parker
Publisher and chief operating officer, CalMatters
Marcia Parker is publisher and chief operating officer at CalMatters, a nonprofit, nonpartisan newsroom committed to explaining California policy and politics. She formerly served as assistant dean at UC Berkeley's Graduate School of Journalism.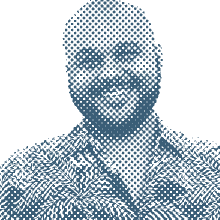 Alexander Taite
Director, Chorus Eclectic and San Francisco Boys Chorus Graduate-level Chorale
Alexander Taite is the director of Chorus Eclectic and the San Francisco Boys Chorus Graduate-level Chorale. He sings with the San Francisco Opera Chorus and has been a musician and vocalist with local rap/hip-hop group Laced Out Crew.